Open Water Diver Course Options
How to start Living the Dream!
Open Water Diver
Learning to dive is much easier than you think.
We offer three convenient class options to meet your personal schedule and needs.

See the class types below and register today so you can Live the DREAM, too.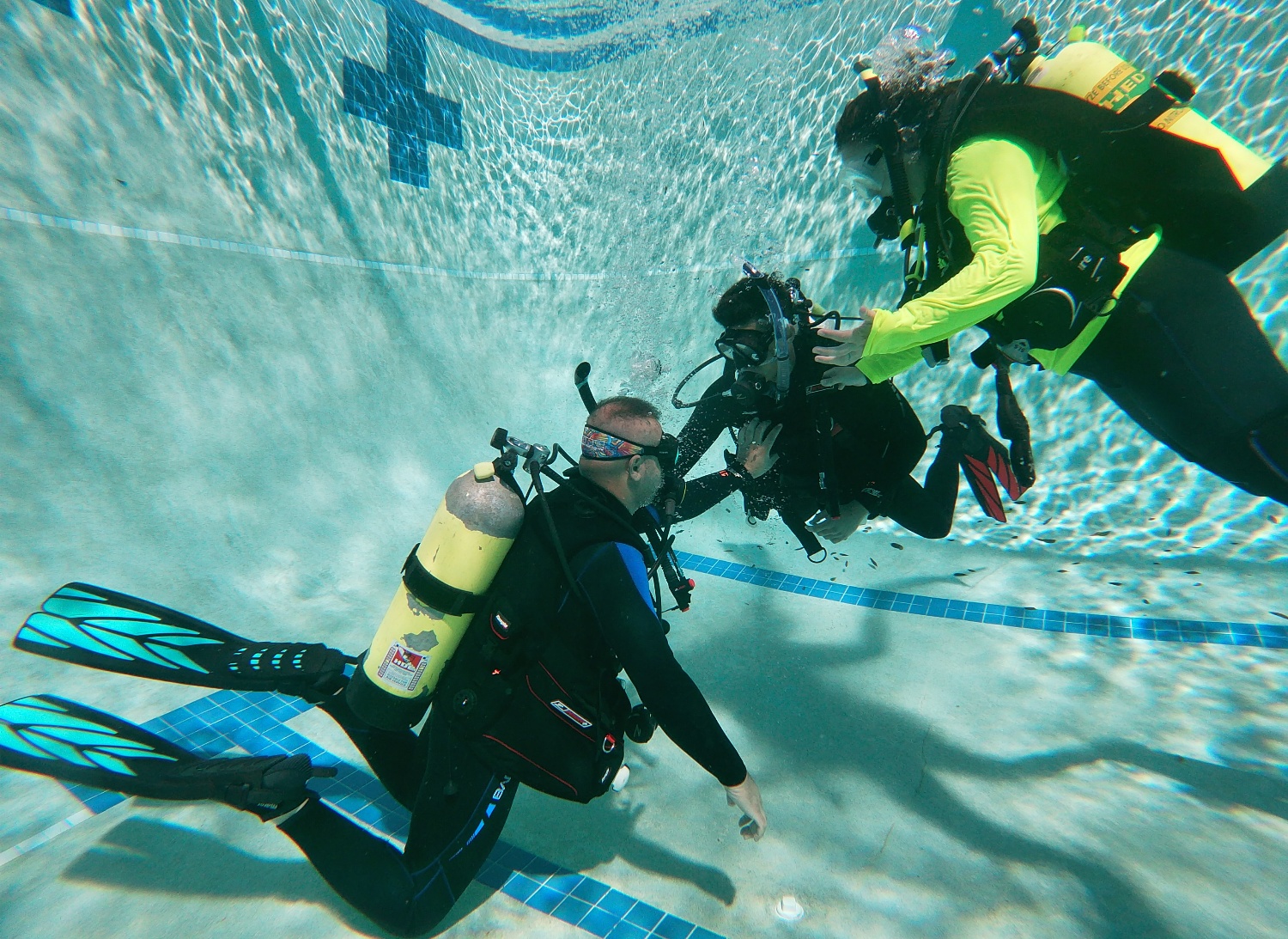 * minimum age for all courses is 10 years old
Courses Include
SSI Online Learning Academics
Rental gear including BCD, regulator set with dive computer, wetsuit, and air/nitrox cylinders
Digital and Plastic certification card (Plastic card is given out at our Monthly Heroes Hangout)
Access to a digital logbook for two years
Pool Fees for up to 3 pool sessions
Courses Do Not Include
Mask, fins, snorkel, booties, and surface marker buoy (all available for purchase at the dive center)
Open Water Check-Out Dives (price depends upon dive site used)
For an extra fee, you may select a paper logbook
Cancellation Policy
The last chance to sign up for the group Open Water Course is 72 hours before the first day of class.
The group course has a minimum of four students to start. If less than four people have signed up one week before the first day of class you will be notified. From there you will be given two options: Reschedule to a later class or upgrade to the private/semi-private class for a surcharge. If you choose to upgrade you will receive the benefits of that class, including more personalized training and a flexible schedule.
For cancellations 48 hours before the first day of class: The online learning academics cannot be refunded, those are yours to keep. However, we can refund the rest of the course to you as store credit.
No refunds will be given for cancellations less than 48 hours before the first day of class or once the class has already started. There will be a $100 surcharge to reschedule.
Come on an Adventure with us!